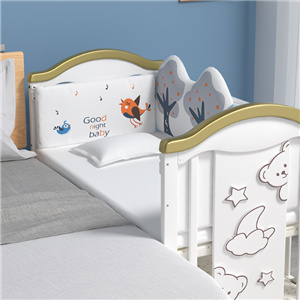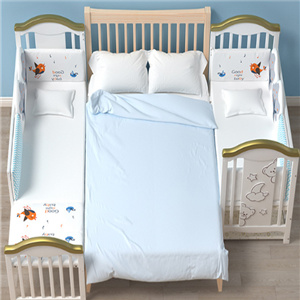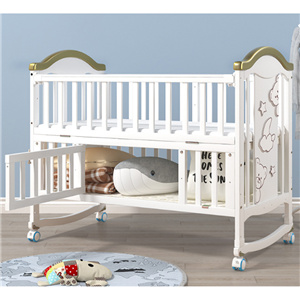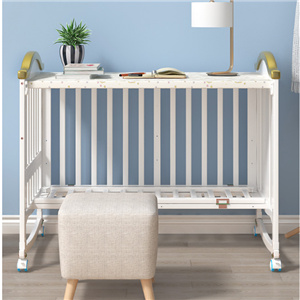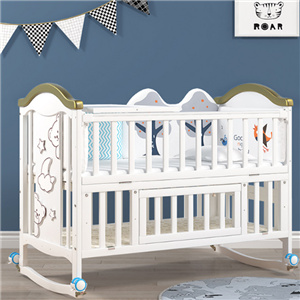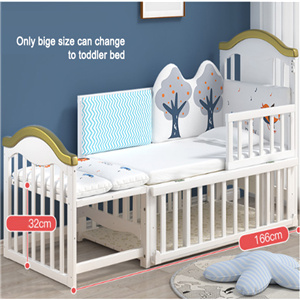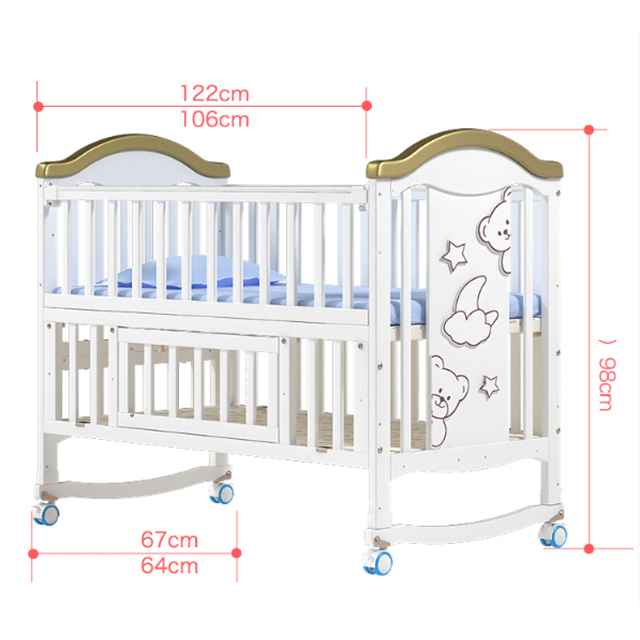 Product
Baby crib
Material
New Zealand pine wood
Function
baby cradle bed,table function,with big storage space
Color
Natural or as customized
Packing
Stronger carton boxes for outside, inside have foam or plastic part, and knock down or flat package
Delivery
Production need 20~30days depend on quantity
Loading Quantity
1*20GP:37-42sets    1*40HQ:85-90sets
Production capability
2000sets per month
Service
Support customization:size,color,logo,packing etc.
sample
Available
Hs code
9403509990
Our Advantage
Exclusive appearance design, no screws holes

QC checking before container loading or delivery.Lower drawer has storage function which can Most exact speediness reply to meet your any reasonable requirements

Price:

Ex-work, FOB, CFR, CIF Price Related to the Quantity, when you send a inquiry, please tell me how many do you need, so I can quote a good price and write the suitable size in the best quotation, thank you in advance.
How to choose a crib, how to choose a crib?
Investigate the material
The best crib is a solid wood crib. Its texture inherits the freshness and naturalness of the log, with sufficient thickness, heavy weight, environmentally friendly material, and durable. The surface textures are all formed naturally, clearly identifiable, without any artificial modification. The common solid wood cribs are mainly made of birch and pine. The birch is easy to crack after drying, which reduces the service life of the product. It is best to choose a pine crib.
Look at the craft
Cribs are for babies, and the craftsmanship standard is higher than other ordinary furniture. Considering the baby's lack of self-protection awareness, all touchable parts of the crib need to be rounded, and the raised part needs to have a protective cap. In addition, the crib should be deburred, and the surface should be flat and smooth.
Paint composition
The surface of the crib will be coated with paint, and the general paint releases harmful substances, which affect the health of the baby. The best paint paint is the water-based paint. It contains no organic solvents, no benzene, no toxic heavy metals, non-toxic and non-irritating, and the formaldehyde content is less than the new national standard, and it has no effect on children's health.
Look at the size
The baby crib can be bought appropriately larger, so that it will not be left unused after one or two years of use. The detailed size of the crib needs to be paid attention to. The guardrail gap cannot exceed 60mm. If the gap is too large, the baby's head may be stuck. The inner height of the side board and headboard should be at least 600mm.