1)According to the function classification, it can be divided into children's bunk beds, student bunk beds, and invisible bunk beds.
Child type:
Children's bunk beds are also called mother-child beds, with stylish and cute designs that create a warm space. Especially if the size of the home is relatively small, and you want to give the baby a separate space, then use the children's bunk bed to immediately make the room look twice as big. However, babies must reach a certain age. For babies who are too young, bunk beds are not safe. Parents with babies should weigh the pros and cons and buy a beautiful bunk bed for the right baby.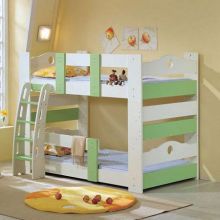 Student type:
Student bunk bed material: 1. Iron bed part:
Specification: 2000*900*1700mm
Column: Use high-quality steel pipe 38*38 square pipe.
Beam: Use high-quality 50*25 high-quality flat tube.
The iron bed part is welded by carbon dihydrogen protective welding. The surface of the steel pipe is degreasing, derusting, phosphating, anti-static powder spraying, and high temperature curing.

2. Product features:
1. The iron bed is made by rust removal and powder spraying, high temperature curing, and it is not easy to remove paint and rust.
2. The welding adopts carbon dihydrogen gas shielded welding, which makes the iron bed more beautiful, durable and solid.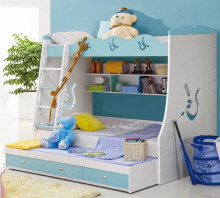 Invisible:
Hidden bunk bed The invisible bunk bed can be turned into a folding table or sofa during the day. If you want more space for your legs, you can also hide it in the bedboard by folding, or in the nightstand Put clothes or books. The entire bed is only 31 cm thin and takes up quite a small space. With this bed, friends need to stay overnight and no longer have to worry about it. The invisible bunk bed needs to be customized. Install the invisible bed board. Pay attention to the quality of the bed board and the safety of the connection. Because there is no bracket to support the upper layer of the invisible bunk bed, it can only be stabilized by the connection. It's not fun that the middle bed board falls off. In recent years, many excellent designs of invisible bunk beds have emerged, which not only save space, but also add a lot of color to small rooms, and have become a new choice for fashionable dwellings. The pull-out drawer design saves space while storing more items. When opened, it can be used as a desktop to place some items.
2)According to the material classification, it can be divided into steel bunk beds, steel wood bunk beds and wooden bunk beds.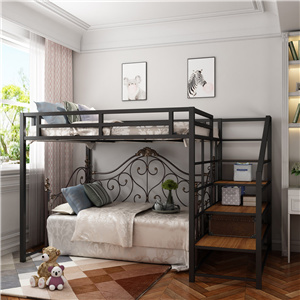 steel wood bunk beds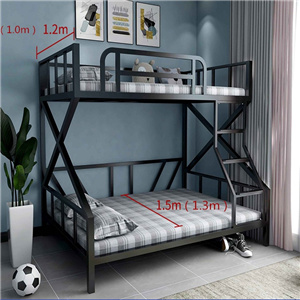 steel bunk beds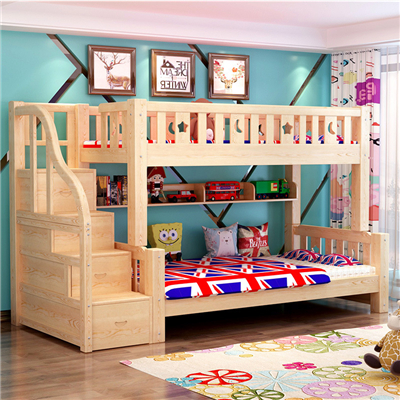 wooden bunk beds