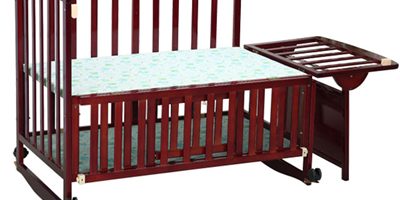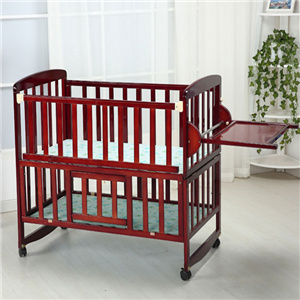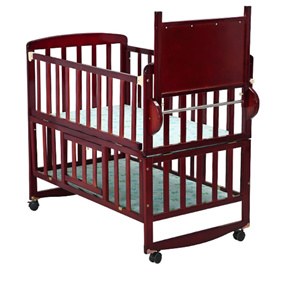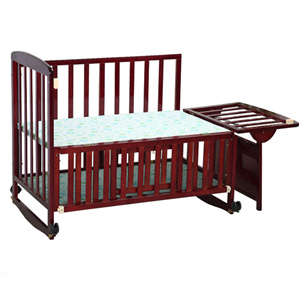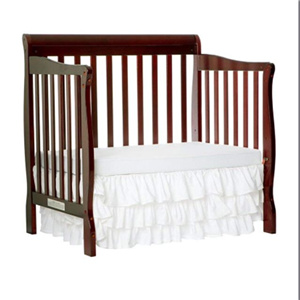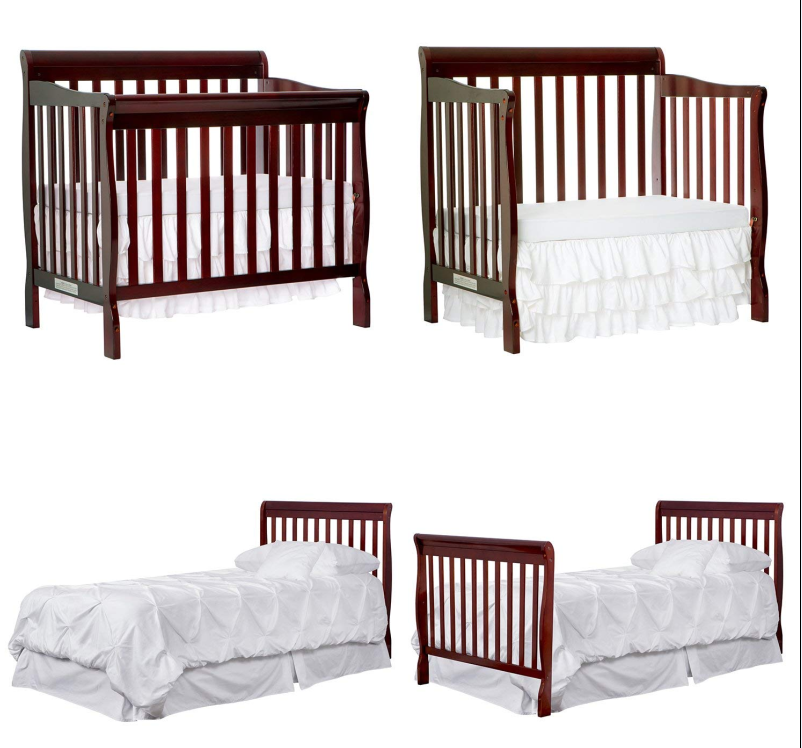 Product
Baby crib
Material
New Zealand pine wood
Function
baby cradle bed,table function,with big storage space
Color
Natural or as customized
Packing
Stronger carton boxes for outside, inside have foam or plastic part, and knock down or flat package
Delivery
Production need 20~30days depend on quantity
Loading Quantity
1*20GP:37-42sets    1*40HQ:85-90sets
Size
115*61*91.5CM
Service
Support customization:size,color,logo,packing etc.
sample
Available
Hs code
9403509990
Our Advantage
Exclusive appearance design, no screws holes

QC checking before container loading or delivery.Lower drawer has storage function which can Most exact speediness reply to meet your any reasonable requirements

Price:

Ex-work, FOB, CFR, CIF Price Related to the Quantity, when you send a inquiry, please tell me how many do you need, so I can quote a good price and write the suitable size in the best quotation, thank you in advance.
With the improvement of living standards, many people will install a children's room for their children to live more comfortably. I don't want to make it difficult for my child to sleep in the same bed with myself. I'm thinking about whether to buy a mother-and-child bed. I don't know if it will work.
From a safe and practical perspective
The upper bunk of the letter bed is for the child to sleep on, and there is a guardrail on it. There is no fear that the child will fall off. It has a good protective effect and can also cultivate the child's independent habit. The lower bunk is for the mother to sleep, and it is convenient to observe the child's movements at any time. If the child is used to sleeping alone, it will be easier. When he goes to school, he can also reserve a bed for him to put toys or books. Or after the second child, two children can sleep in the same room, not only can live a happy life, but also save space.
Storage function
Most child-mother bed styles are equipped with lockers or desks. The small items used in daily life can be put in the locker, and there is no need to put them everywhere. It is very convenient and practical, and it also provides a good environment for the children's future life.
Service life
In fact, the service life of this kind of bed is not long, and the price is very expensive. When a child grows up or sleeps for a long time, he doesn't like it anymore. After all, the child's character is still greedy for the new and disgusting the old. So I still recommend that you don't buy it. But it's better to have two children in the family. The mother-child bed is generally made of more durable solid wood material. Even if there is a visitor at home, you can sleep on it.
Environmental protection and price
Children's furniture is generally made of solid wood and environmentally friendly. However, some unscrupulous merchants cut corners or add harmful materials in order to make huge profits, so everyone should pay attention when buying. The price of the child-mother bed is relatively expensive, ranging from 10,000 yuan, and there are more functions.
If there is not much space in the home, I suggest you consider it more. Because although the child-mother bed is shelf-style, it occupies a lot of space.